How to add a Smart Table?
In a Confluence page, there are two ways to add a Smart Table macro.
Insert a macro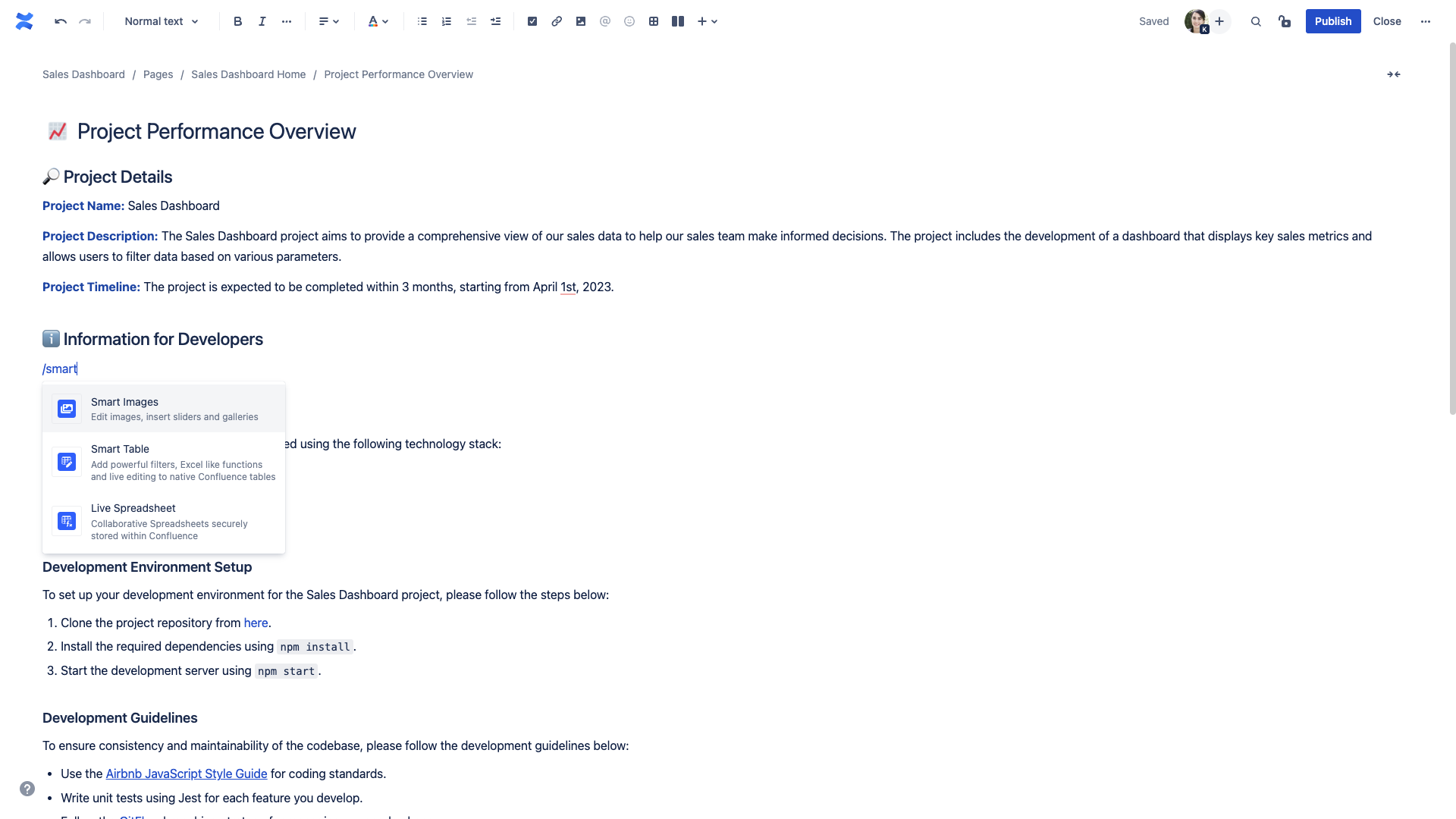 In order to add the macro, you can easily find it under the list of macros or by using the shortcut / .
Add a table from the Confluence editor.
You can edit the table from the page editor or the page viewer.
Convert a native Confluence table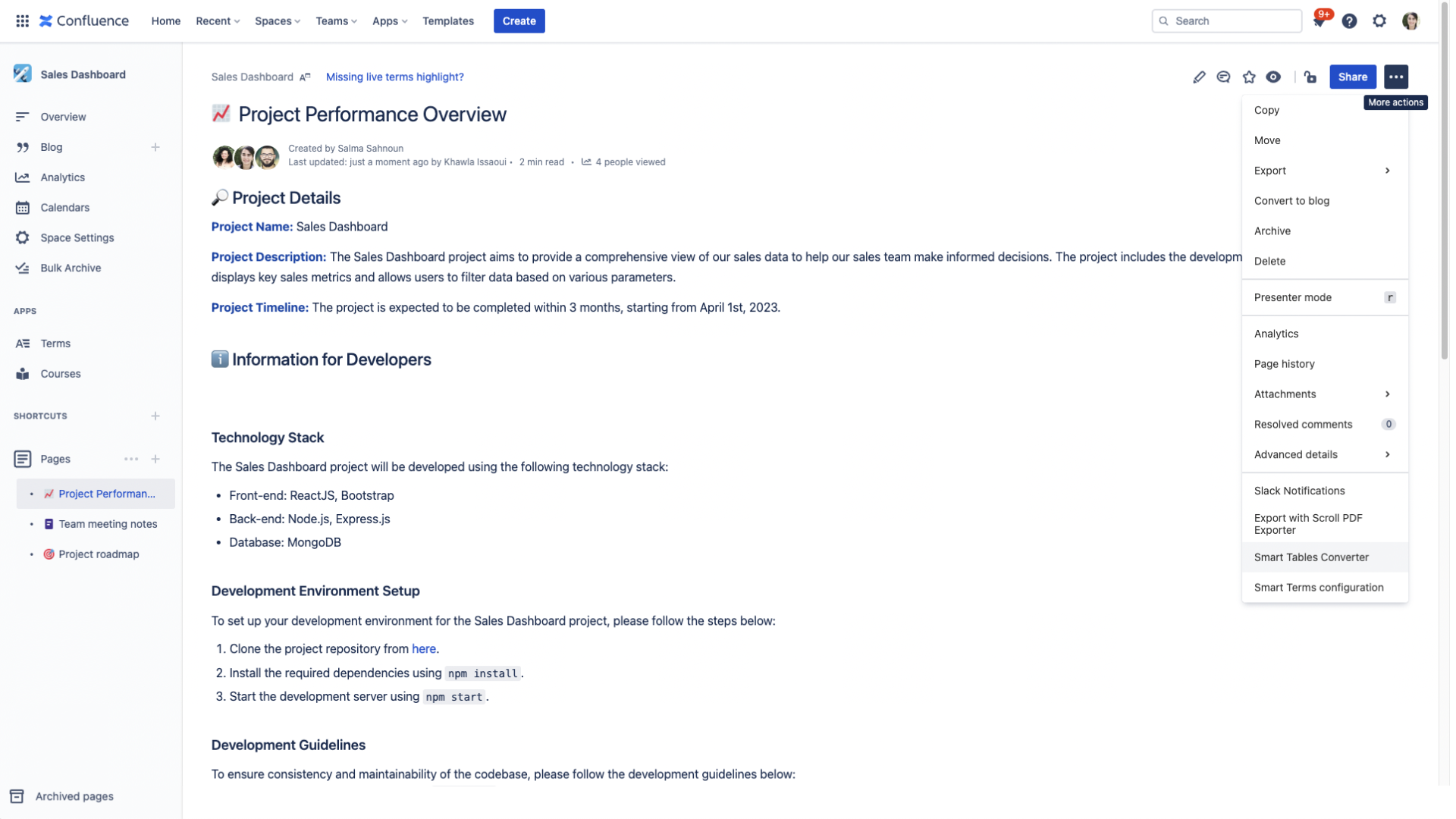 From the page viewer, click on the three dots, and a menu will display.
Choose Smart Tables converter.
From the Tables Converter window select the tables to convert and save.