How to add Live Spreadsheet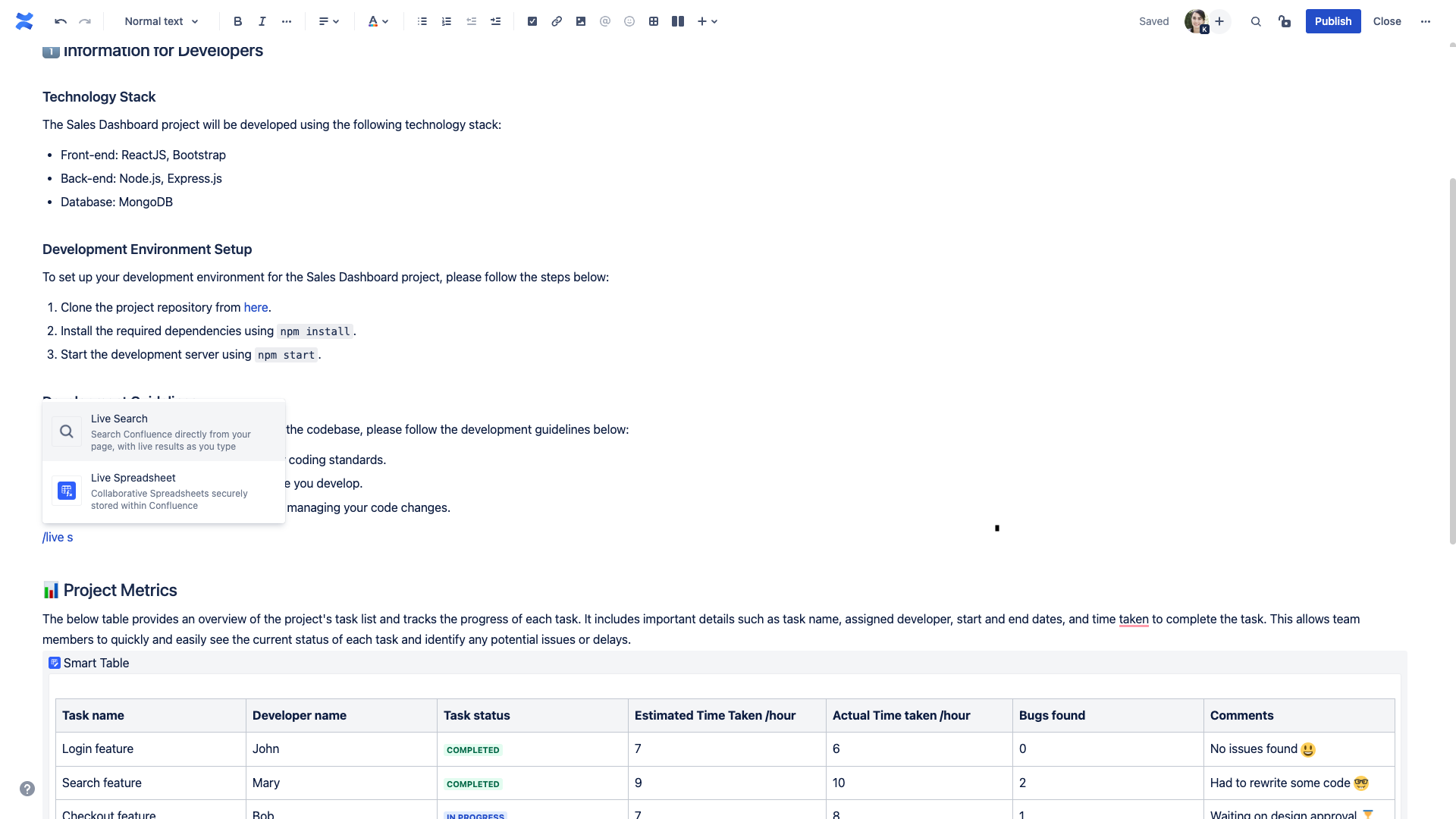 In order to add the macro, you can easily find it under the list of macros or by using the shortcut / .
Live Spreadsheet Features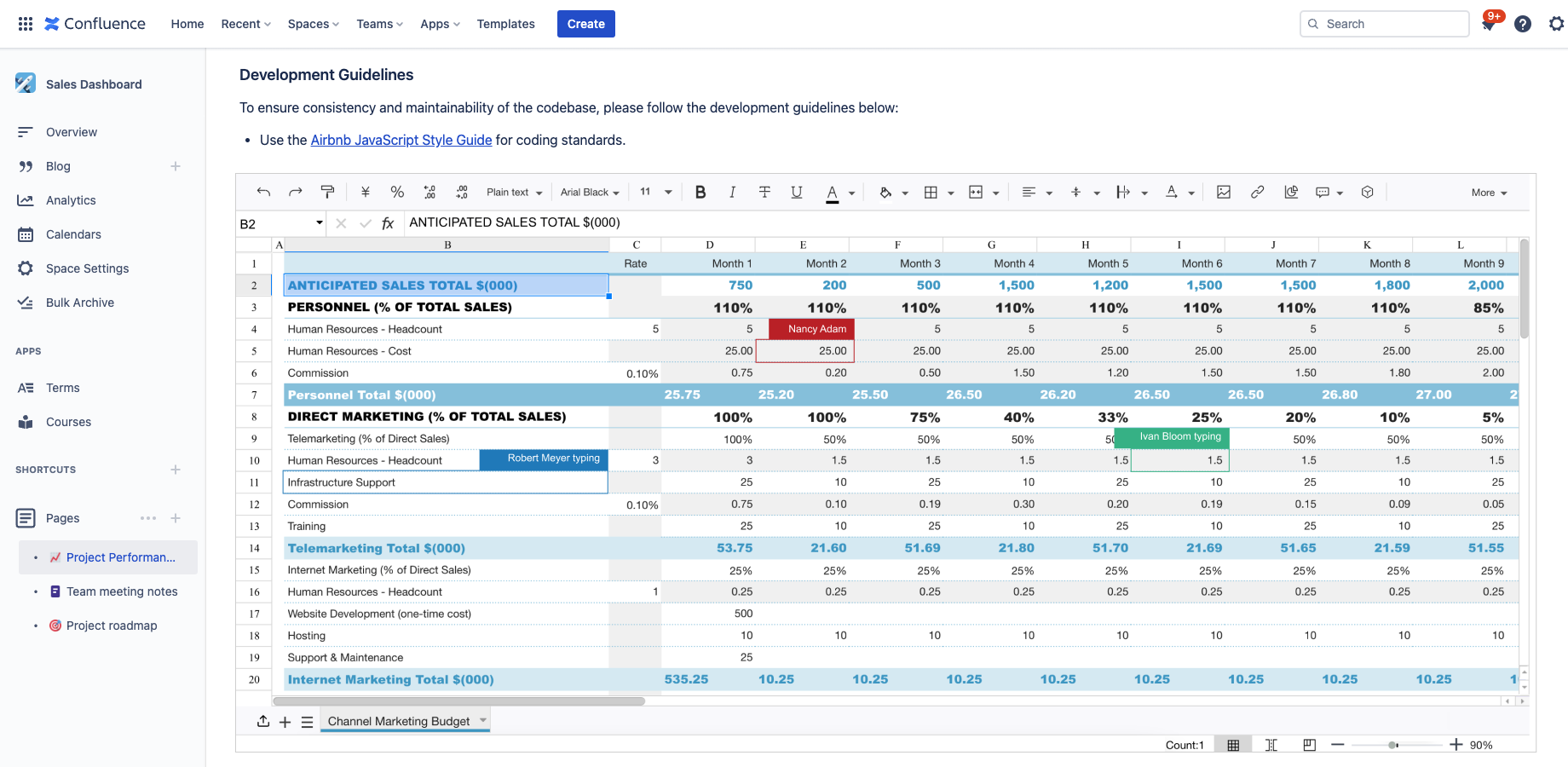 Toolbar
The toolbar of the Live Spreadsheet app exposes different options and functions for users.
These options can be categorized into:
Collaboration: Add comments and edit in real-time.
Import/ export: Easily add a .xlsx file to Live Spreadsheet or export a spreadsheet to an excel file.
Only .xlsx files are supported!
Actions: Undo/redo, Paint format, find and replace, search, screenshot, and print.
Formatting

: These icons allow you to format cells, text, and other elements in your spreadsheet:
Cells formatting: Format as currency, format as percent, decrease and increase decimal places, more formats, fill color, border, merge cells

Text Formatting: Font, size, bold, italic, strikethrough, underline, text color, horizontal and vertical-align, text wrap, and text rotate

Insert: These icons allow you to:

Insert images

Add Links

Create Charts: When a chart is added to a spreadsheet in a collaborative session, the chart will be updated in real-time for all collaborators with the file open. This means that any changes made to the chart, such as updating the data range or changing the chart type, will be immediately reflected for everyone in the session.

Formula and functions: These icons allow you to perform calculations, create formulas, and use functions in your spreadsheet. Check this link for the full list of supported formulas.

Pivot table: It allows you to summarize and rearrange large amounts of data in a flexible and dynamic way

Rows and Columns:

Filter and sort:

Data verification: Allows checking the accuracy and consistency of the data entered in a spreadsheet.
Verification option includes:

Drop-down menu

Checkbox

Number

Number-integer

Number-decimal

Text-content

Text-length

Date

Effectiveness

Sheet Protection: restrict editing to certain cells or ranges. This can be useful if you want to prevent unauthorized changes to important data or if you need to share a sheet with others but only allow them to view or modify specific parts of it.
Right-click on any cell and the context menu will appear with a list of options related to the selected cell. This can include options available in the toolbar and other options like copy and paste.
Bottom bar (Workbook bar)
a- Add new sheets
b- View the list of sheets and easily navigate between them
c- Selected sheet display
d- Selected Cells count
e- Change the sheet layout
f- Version history