How to add Guest users to Smart Courses?
Once you add guest users to Confluence by following these steps, you will notice a new section added in the space permissions.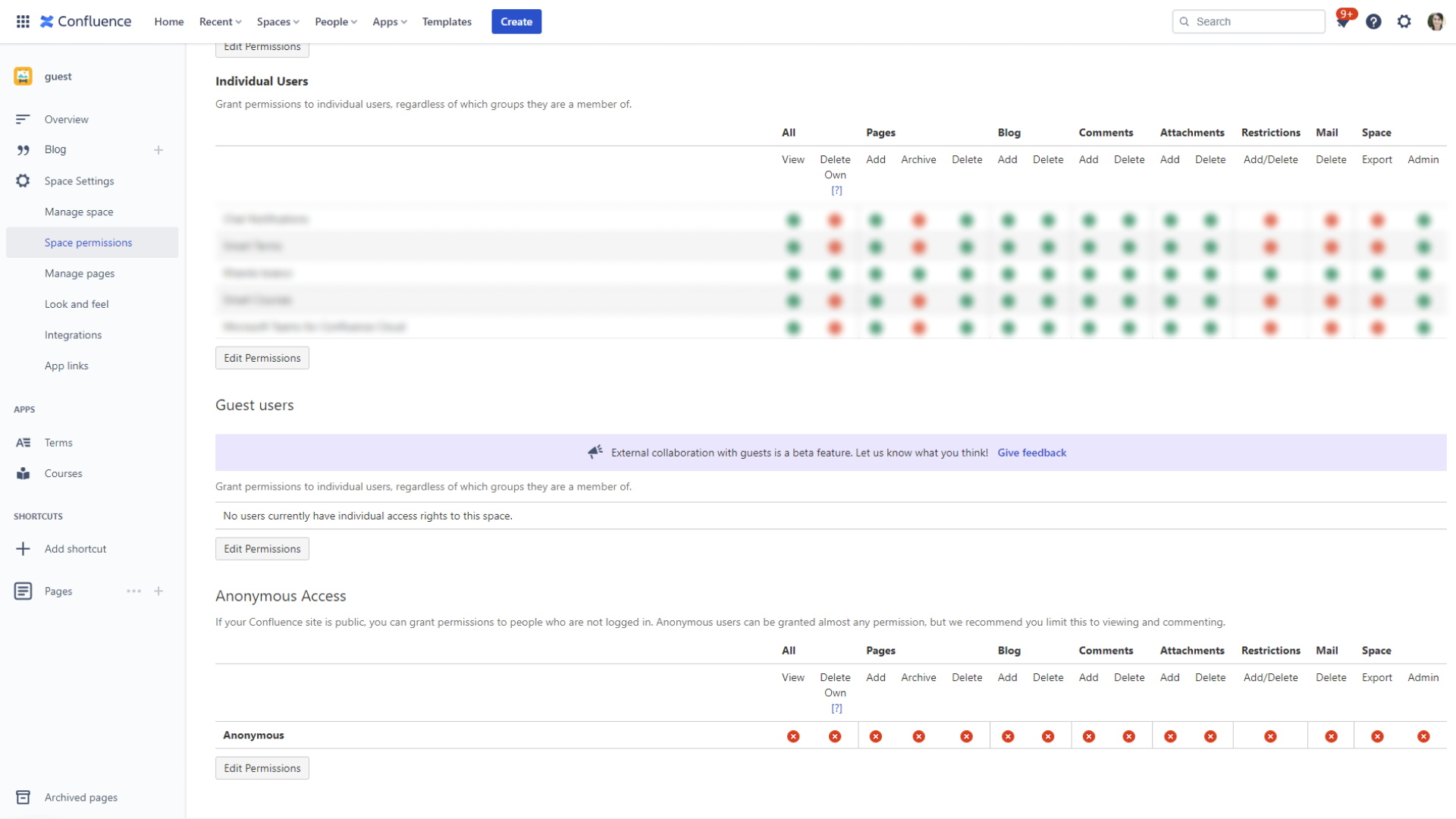 You can simply add the guest user name, grant them the permission to view the content of the space, and they will be able to view and attend courses made within that space.
Guest users can act like any Confluence user, depending on granted permissions.