SERVER ONLY: This feature is only available on the Confluence Server / Data center platforms
This section of Smart Courses is accessible from Confluence administration area, it is only available for Confluence administrators.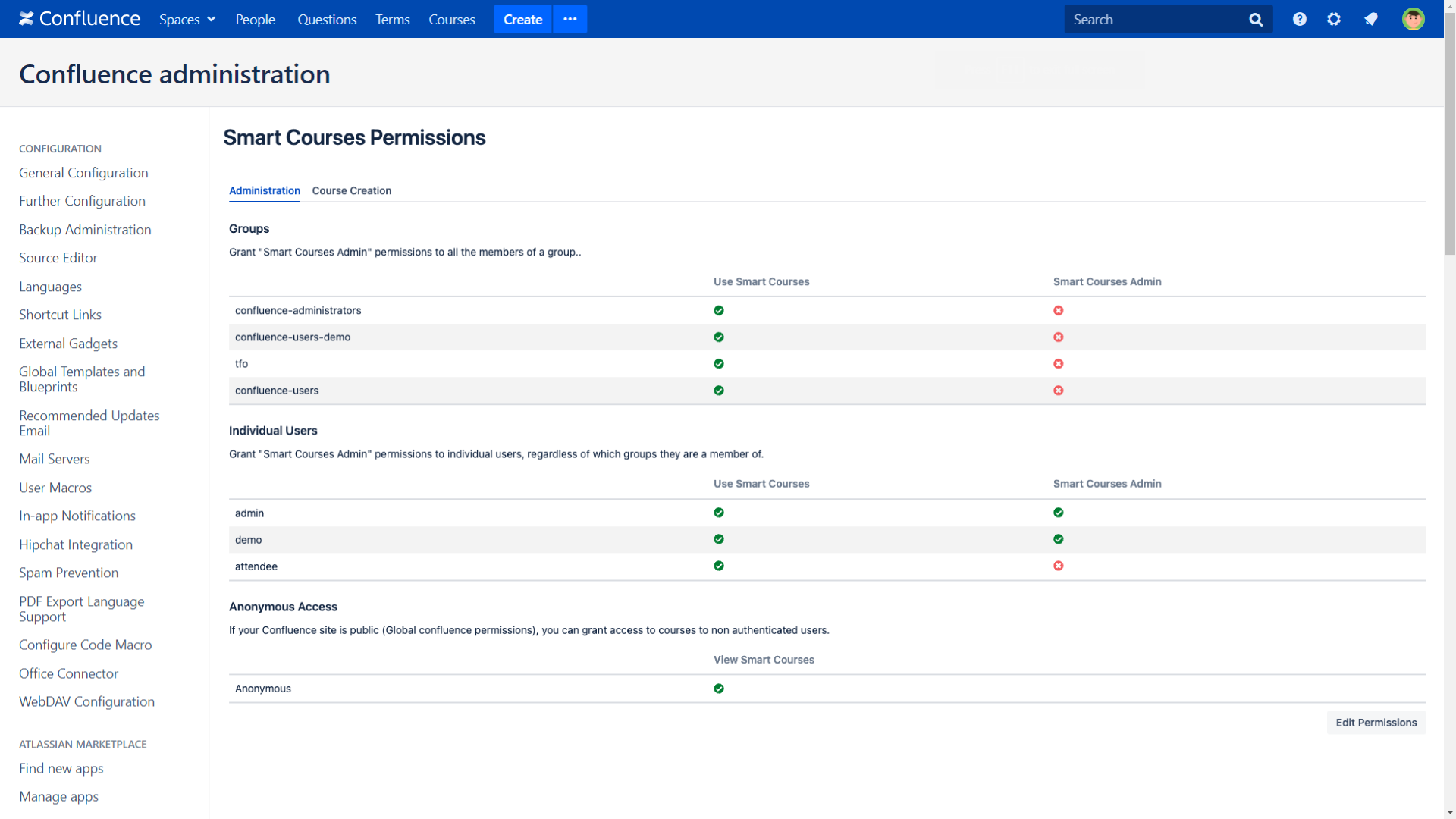 The Permissions screen allows a Confluence administrator to set permissions for using Smart Courses. The permissions related to course creation are easily managed by the Smart Courses Admin from the App configuration module.
Confluence users and groups
The below permissions can be granted to Confluence users or groups :
Use Smart Courses: If a user is not granted this permission, all Smart Courses modules will not be visible
Smart Courses Admin: Users with this permission will be able to configure Smart Courses and set permissions for course creation, check the full role matrix page for more details on roles
Anonymous access
If this option is disabled, an anonymous user will not be able to see courses in public spaces.
After a new installation, Smart Courses will set the defined permissions in Administration > USERS & SECURITY > Global permissions > Can use, to Use Smart Courses permissions.