In Smart Images, there are four ways to import images. The "Add images" popup will show automatically for newly created macros or empty macros. You can also add images by clicking the "+" icon in the left sidebar: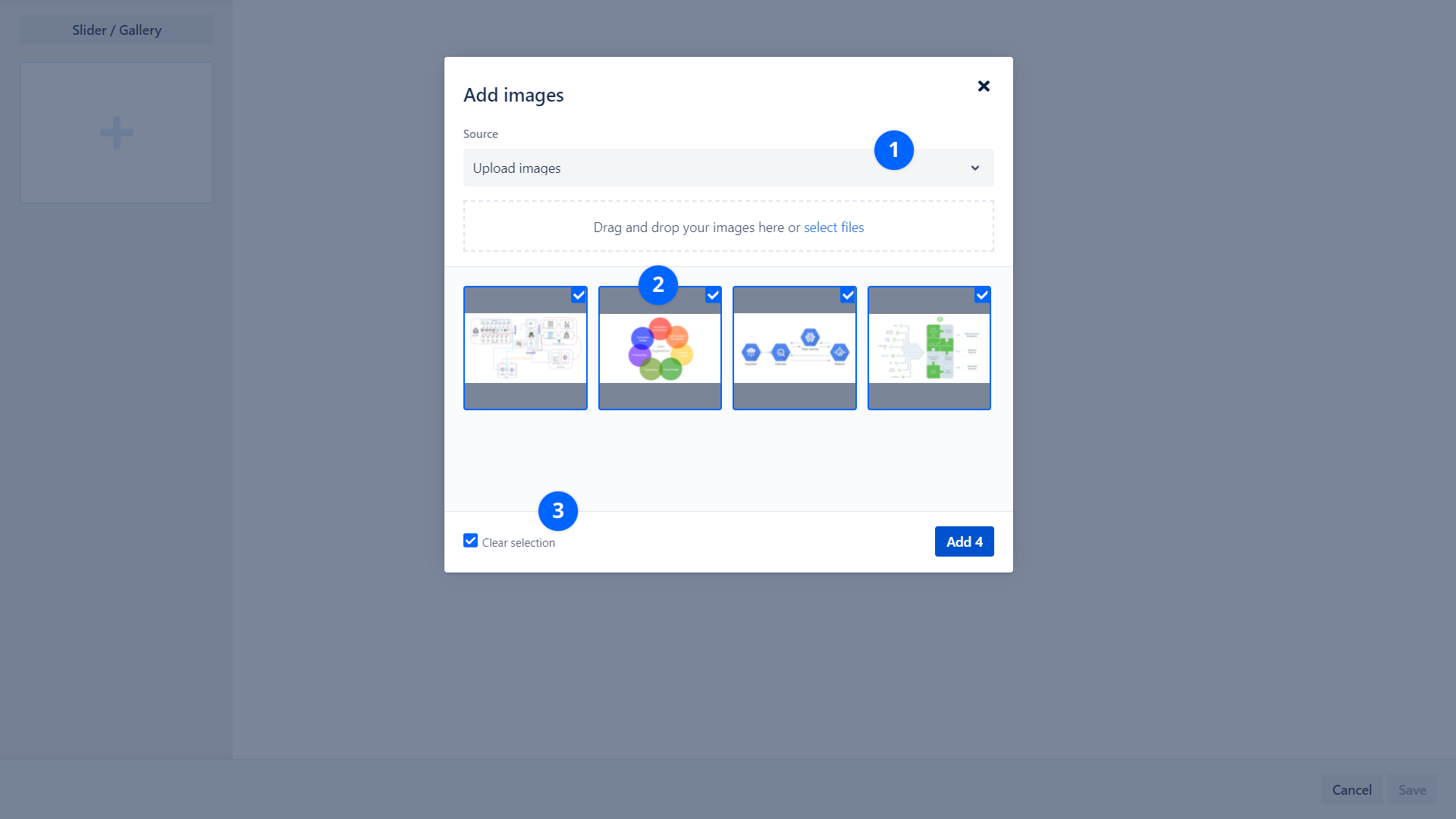 1. Source
Upload images: Drag and drop images, or browse your computer to upload images.
Browse space: Browse and select images from a Confluence Space
Import from a page: Browse and select images from a Confluence Page
External link: Import images from an external URL
An infinite scroll mechanism allows displaying a large images list for the Browse space and the Import from page options.
Note that the maximum allowed size per attachment is defined by the Confluence administrator.
When adding External links, an error may occur while trying to retrieve the image from its host, that behavior depends on the security policy of the source.
Do not hesitate in that case, to manually download the image and insert it using the built-in uploader (the first option of the list above)
2. Images selection
Click to toggle image selection from the images list.
3. Toggle select all
Select/unselect all the images in the list.